The large canvas size fits best above a standard 54″ wide crib.
The sample painting is a 50″ X 20″ triptych tree painting. But you can create a focal point with a 41″ X 24″ diptych as well
Art Above a Combined Crib & Changing Table
While a large painting will look in proportion with a combined crib, it won't look big enough for a focal piece. An extra large canvas size is a better fit for a wider crib.
Don't want to hang a canvas above your crib? Create a focal point with wallpaper instead.
If don't want to risk your art falling above a crib, you can hang your focal art above a dresser on another wall. Choose a large scaled wallpaper pattern behind your crib. 
This mosaic floral wallpaper is soft enough for a nursery, and  stylish enough for a big kid room.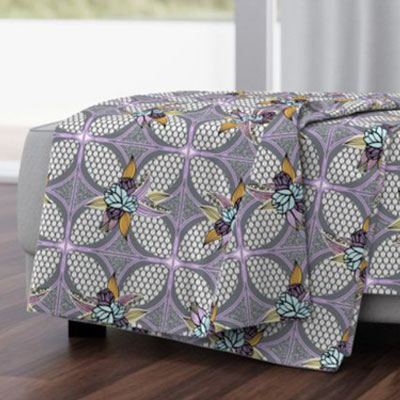 This classic geometric trellis pattern is great for a nursery you plan to adapt to a big kid style rather than totally redecorate.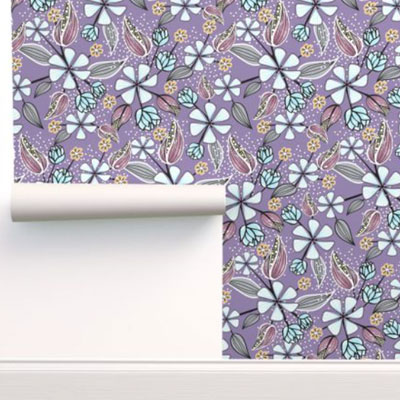 Mix a light an airy pattern with soft and cozy minky fabric, and you have a fantastic blanket for your nursery rocking chair.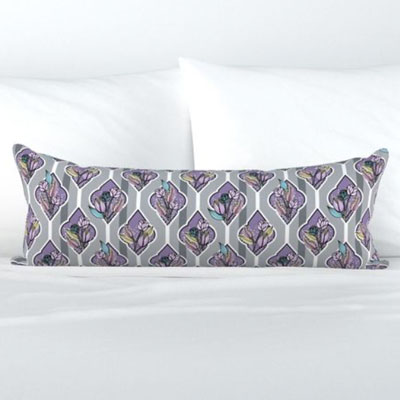 Grab this versatile pillow for rocking chair back support, nursing, baby tummy time, and later to sit up in a big kid bed.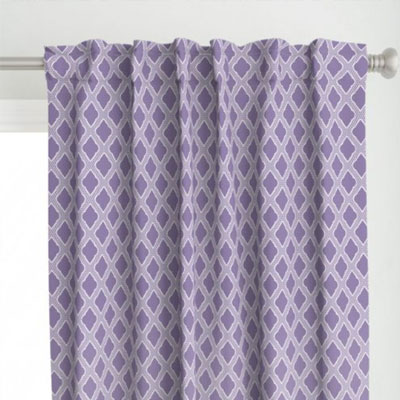 The stylish, abstract pattern on these curtains will transition nicely from nursery to big kid room. 
Baby Blanket Instructions
Lay flat the front minky design and the cotton backing facing each other
Pin along the edges
Sew along the border, leaving 4″ opening
Turn the fabric inside out through the opening
Sew border making sure to close the opening
Transitioning to a Big Girl's Room
This soft pastel nursery will need an update in a few years to fit with the higher energy of a big kid. Plan your nursery expecting to want a fresh look in a few years. This will guide your choices on big purchases like wallpaper and artwork. 
The limited palette of lilac and gray is soft and calm for a nursery. Adding additional colors is a great way to create a fresh look for a big girl's bedroom without a total room makeover. Bright fuchsia is softened in this accent art with pastel pinks and blues in a beautiful sculpted bouquet.
Find more ideas to coordinate an indigo, aqua, gray, and pink nursery with Amborela on Pinterest.