This girl's nursery coordinates lavender, violet, and khaki.  This soft, lovely palette works well with white, ivory, French gray, and even walnut furniture finishes. 
The focal artwork is a large triptych with fluffy fabric flowers on climbing brambles.
Pairing multiple purple tones with neutrals gives you a lot of flexibility when shopping for matching nursery accents. You don't need to find an exact purple color match. In fact, the variety of purple hues and tones in this scheme is what makes an otherwise simple plan, interesting.
If you want to make your crib the focal point of your nursery, you don't have to hang a large artwork. With easy peel and stick jumbo wallpaper, you can make a whole wall as a focal point behind your crib. 
Choose a stylish design that won't look too babyish in a big kid room. 
Transitioning to a Big Girl's Room
Your beautiful nursery will last a couple years, max. If you don't want to redecorate the whole room way sooner than you think, work in ways to adapt your décor. Amborela art is stylish with classic nature themes that transition well from baby's room to big kid's room. 
When its time to transition to a big girl's room you don't have to redo the whole room. Adding a bold accent, like dark grape, can transform the pastel nursery look into a more "grown up" style.
Adding additional and more vibrant hues to the existing color palette can be done with the bedding without having to repaint walls or buy new artwork. 
If you are converting a crib into a toddler or full size bed, the painting that fit above a crib will still fit.
Switching to a twin bed?
The 32″ X 20″ painting that once fit well above your changing table is now a better fit for the twin bed. Move the 50″ X 20″ painting from above your crib to hang above a double dresser.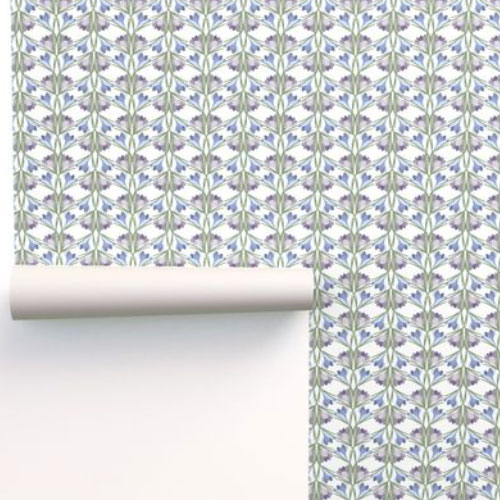 Light colored wallpaper with purple crocus flowers. Create a focal wall with this herringbone design or back of your bookshelves as an accent.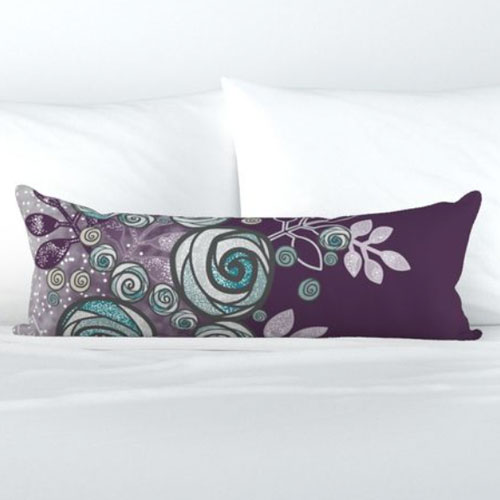 Add back support to your rocking chair. When baby starts tummy time, use on the floor with a blanket or mat. Later, add to big kid bed for sitting up in bed.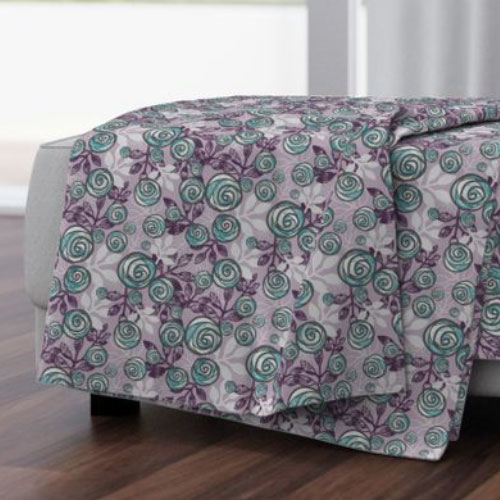 Add a soft minky blanket to your  rocking chair. Because when your rocking all night long, a tiny baby blanket just won't be enough to keep you cozy.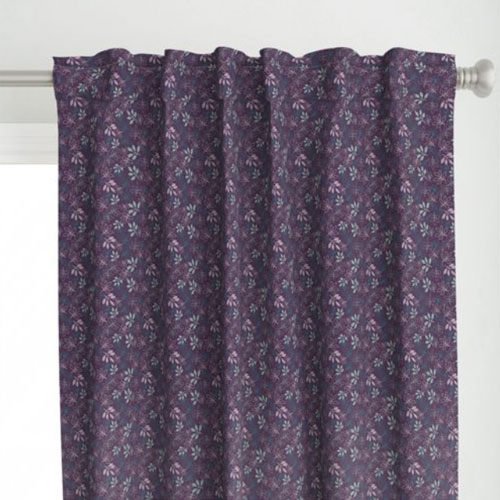 Dark purple curtains help when your struggling to get baby to sleep. If you don't want dark colors in your nursery yet, look for specialty block out curtains in lighter colors.