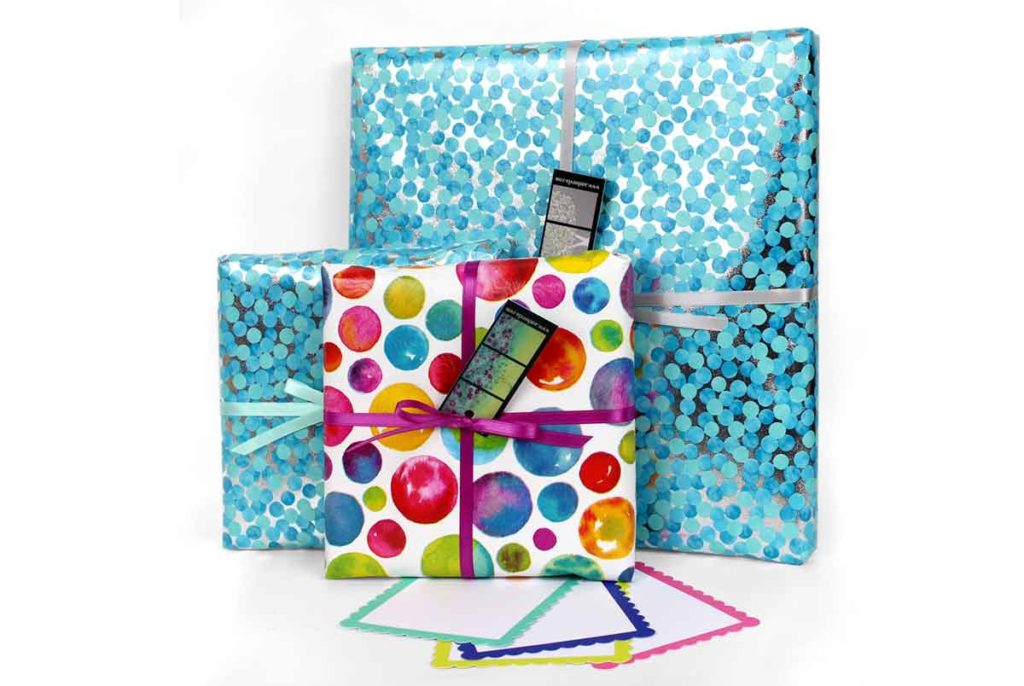 Gift wrap is available on most sizes of Amborela art. Oversized art cannot be gift wrapped. Choose between the two beautiful paper options: blue/silver dots or colorful watercolors. When you check out, be sure to type the message you want included on your hand-written gift note. There is an "order notes" section below your shipping address where you can include a message.
Paintings with texture, sculpted flowers, or fabric flowers can be gift wrapped. But they need bubble wrap to ship safely. The bubble wrap will be wrapped underneath the wrapping paper. 
This also has the benefit of making a attractive looking present rather than a bumpy looking one.
Paintings and sets with a canvas size 24″ X 36″ cannot be gift wrapped. 
No 24″ x 36″ single canvas
No 36″ X 49″ diptychs
No 36″ X 74″ triptychs
Getting an oversized painting to you safely requires extra special packing that doesn't work well with fragile gift wrap.
Gifts forSpecial Occasions
Inscription of husband and wife names with date of wedding encircled by wreath of wedding bands and sculpted flowers. Can be custom made in colors to match wedding, home décor, and wedding bands. 
Inscription of baby's first name and birth date on opposite corners of sculpted roses. Can be custom made in colors to match baby's nursery.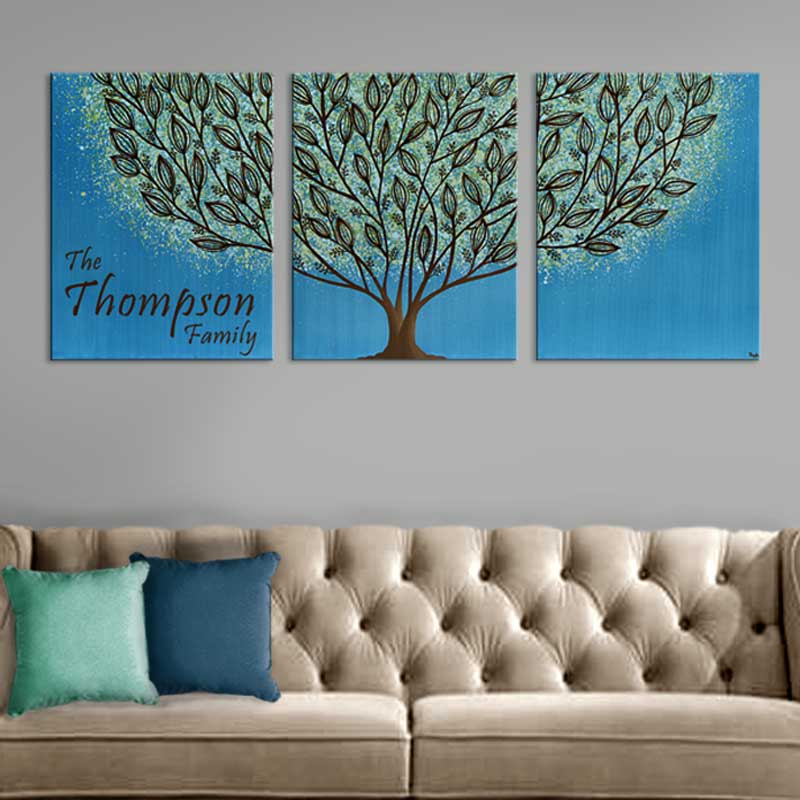 Personalize a tree painting with a family's name in the bottom corner. Add on inscriptions for the first names of family members hidden in the leaves or a heart with initials carved in the trunk.