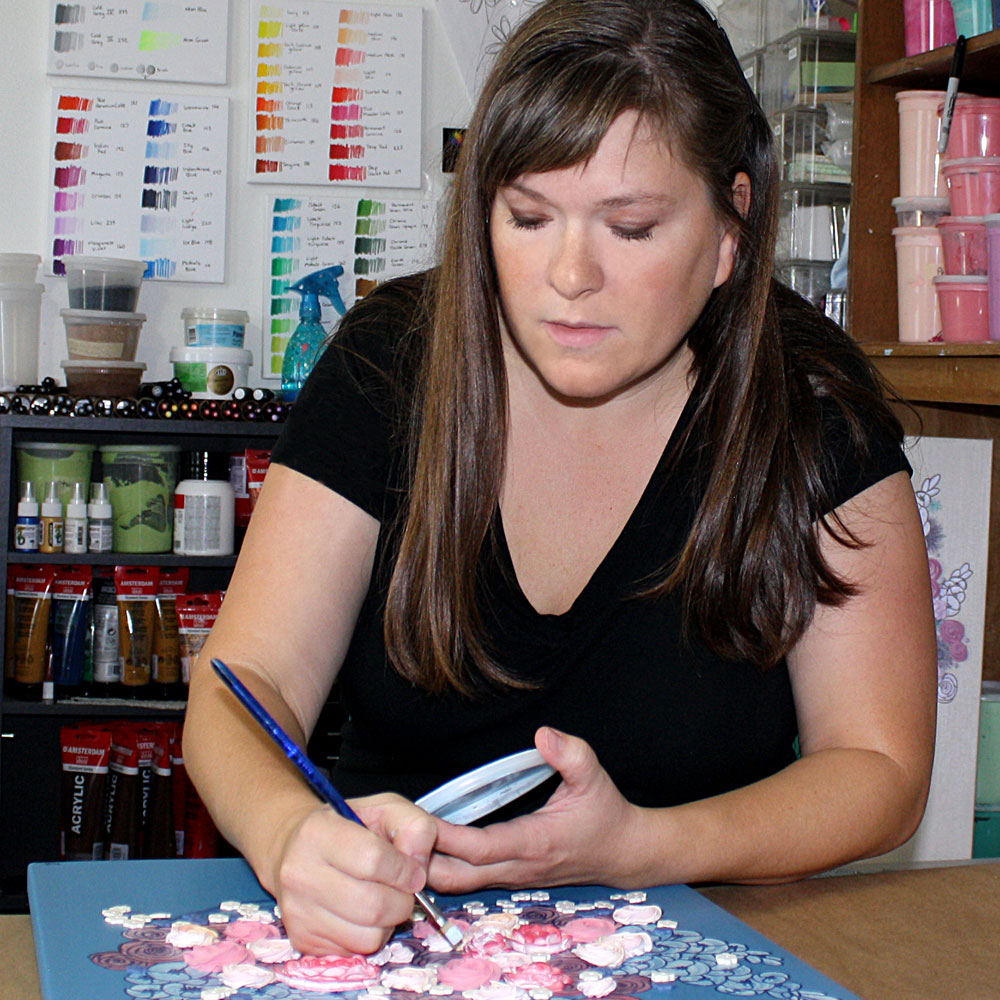 About the Artist: Bethany Ogle
Welcome to Amborela!  I'm Bethany Ogle,  the full time artist creating the tree and flower paintings available exclusively at Amborela and Amborela's Etsy shop.  I also design surface patterns for fabric and wallpaper at Spoonflower.
I started creating the unique style of Amborela paintings in 2008 from my small studio in Iowa.  While I paint and sculpt mainly in acrylic, I also work with India ink, fabric, and other mixed media. Some Amborela paintings feature hand-crafted flowers by artisan, Juja Crafts.
Artist's Current Projects
My biggest project right now is designing fabrics and wallpaper at Spoonflower to coordinate with my nursery art. The pink and gray collection is now complete, and includes an easy to sew baby quilt, pillow, wallpaper, and fabric coordinates. More color options will become available in summer 2018.
Bethany's Home Decor Pinterest Boards
Get inspiration for your next decorating project with the home decor and nursery decor pinterest boards I curate. You'll find nursery color schemes, how to instruction, gallery wall ideas, and more.
Save
Save