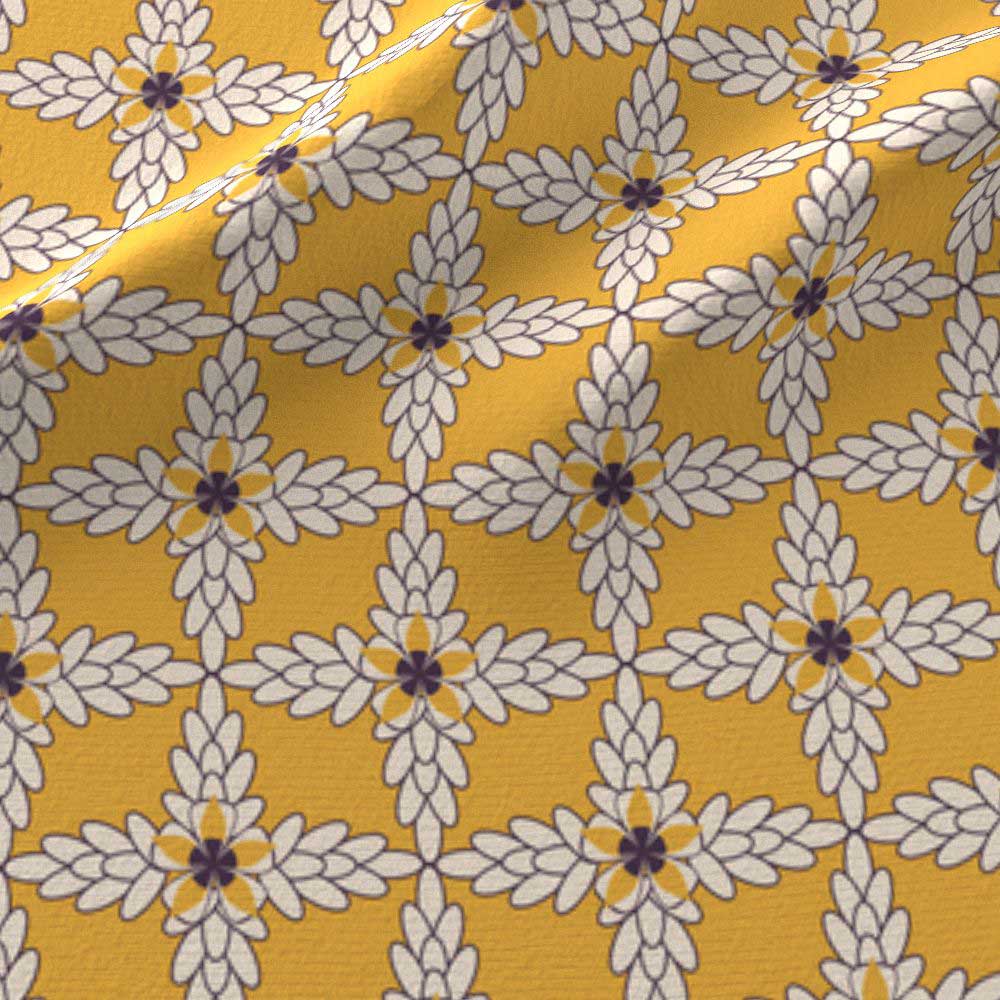 Sew an Art Deco Inspired Baby Blanket
Order 2 yards of coordinating art deco inspired fabrics from Amborela's new collection at Spoonflower to start your baby blanket project.
Choose Your Blanket Prints and Fabric
Front: 1 yard of Kona cotton, large scale design
Back: 1 yard minky, small scale design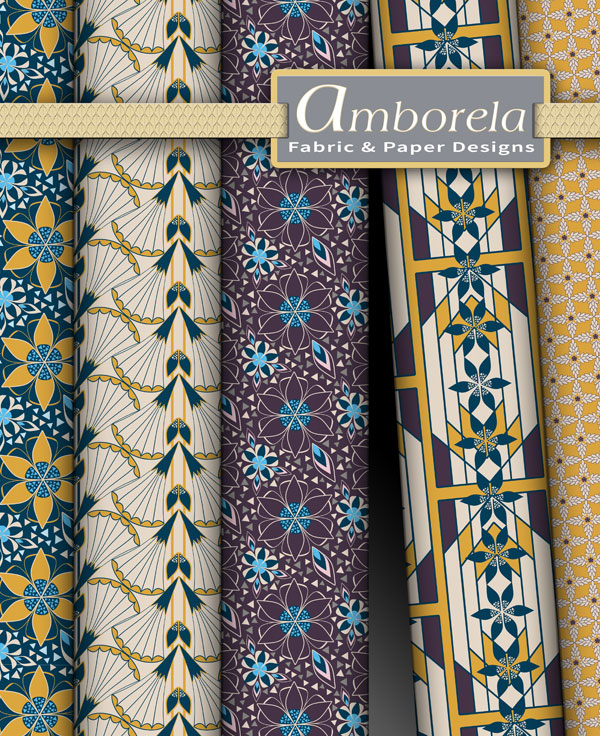 Baby Blanket Instructions
Watch a video to learn how to sew an easy baby blanket.
Lay flat the front design and the minky backing facing each other
Pin along the edges
Sew along the border, leaving 4″ opening
Turn the fabric inside out through the opening
Sew border making sure to close the opening
Optional: Create the texture of a pieced quilt by stitching along the borders of design. It's so easy, just sew through the finished blanket along the lines.