Colors in Collection
Cool gray
Feather gray
Peony pink
Fruit punch
Charcoal
White
Add a keepsake artwork to your nursery with your baby's name and birthdate painted inside the wreath of hand-sculpted flowers.
You don't have to hang canvas art above your nursery to make a statement. Create a focal wall behind your crib with modern wallpaper in a pink geometric pattern. 
With new options like easy peel and stick, wallpaper has renewed popularity. Sticking with a classic design like this means you won't have to rip down babyish paper in a few years.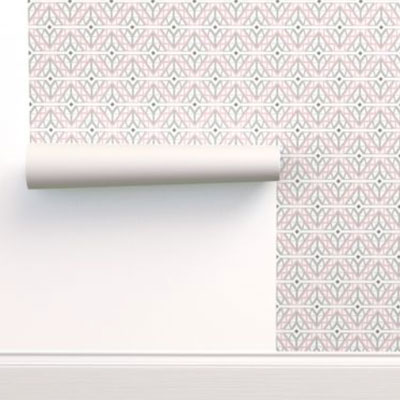 Light pink and gray wallpaper with an architectural diamond pattern. Soft geometric design works well as an all over wallpaper.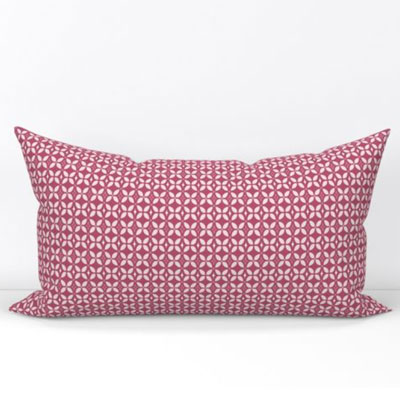 Add a bit of bright to your rocking chair or baby's floor mat. Later, add to big kid bed as a bold accent move past the pastel nursery look.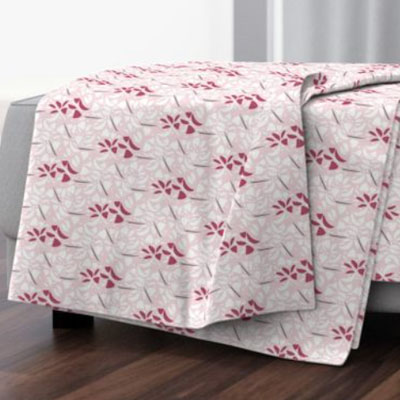 An oh so soft minky blanket to cuddle up with in your  rocking chair. Yes, please! Because if you have to rock all night long, you can at least be comfy.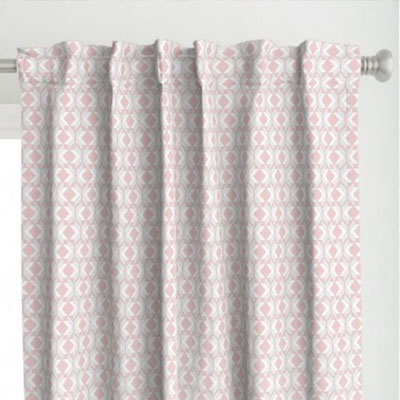 Add some block out shades behind these light colored curtains to help your baby sleep, but still keep the light and airy look of your nursery. 
Create a keepsake baby quilt for your nursery with this easy to sew design by Amborela. The entire patchwork of flowers is printed on a yard of fabric so you don't need to piece a quilt. It's fast and easy to sew!
Print on 1 Yard of your choice of fabric at Spoonflower. Don't forget a soft minky fabric for the back!
Designed to match peony pink, cool gray, and feather gray in Amborela's nursery art collection.
How Much Fabric Do You Need
Lay flat the cotton and minky backing with printed designs facing each other
Line up the edges of your rectangle, then trim the extra minky fabric
Pin along the edges
Sew along the border, leaving 4″ opening
Remove pins
Turn the fabric inside out through the opening
Pin the opening
Sew along the edges to create a border making sure to close the opening
Transitioning to a Tween Girl's Room
A decade goes by fast when your raising kids. So I get that time to do any real updates to your girl's nursery was hard to come by. If vestiges of a once beautiful nursery still linger about the place, work with what you've got.
That soft gray or pink wall can become a backdrop for a dark or high contrast painting that pops against the wall.
In this example, charcoal and fruit punch add a dramatic, glamorous look to what used to be a light and airy nursery.