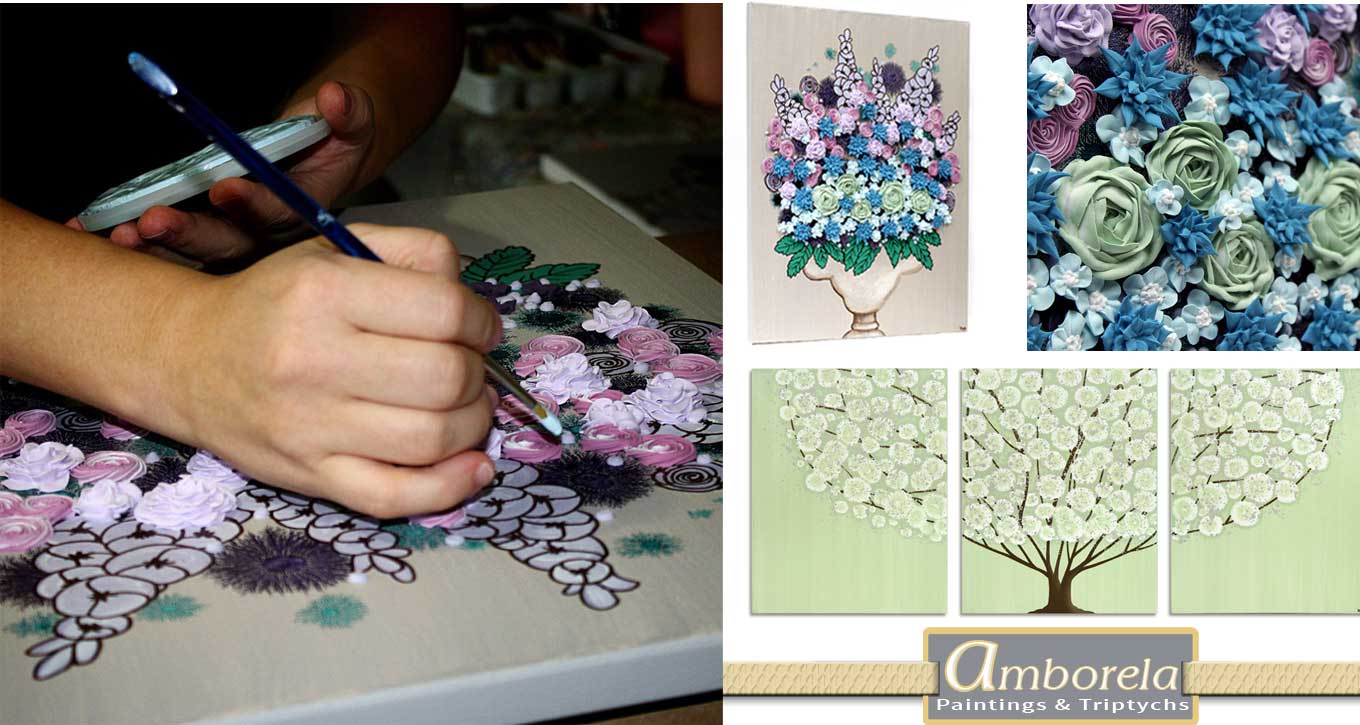 Amborela Paintings
Amborela paintings are original works of art by artist, Bethany Ogle.  Each painting is hand-painted on stretched canvas that is professionally backed, and ready to hang in your nursery, home, or office.
Mixed Media Paintings
Bethany paints all of the canvas art at Amborela with acrylic paints and mediums using watercolor and acrylic techniques.  Bethany also hand-sculpts each of the 3D sculpted flowers in thick acrylic paint.  On some Amborela paintings, Bethany hand-inks flowers and detail work in India ink.  Jujacrafts makes the fabric flowers that are sewn onto the completed artwork.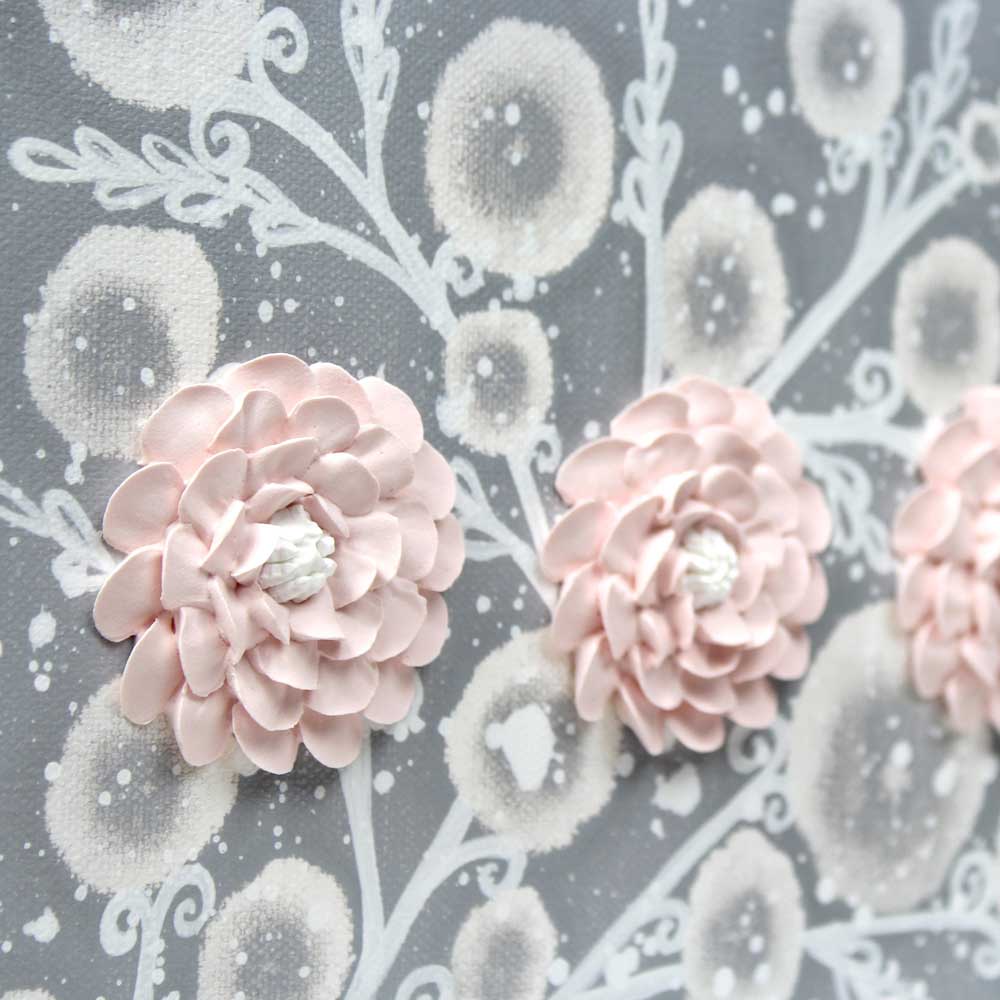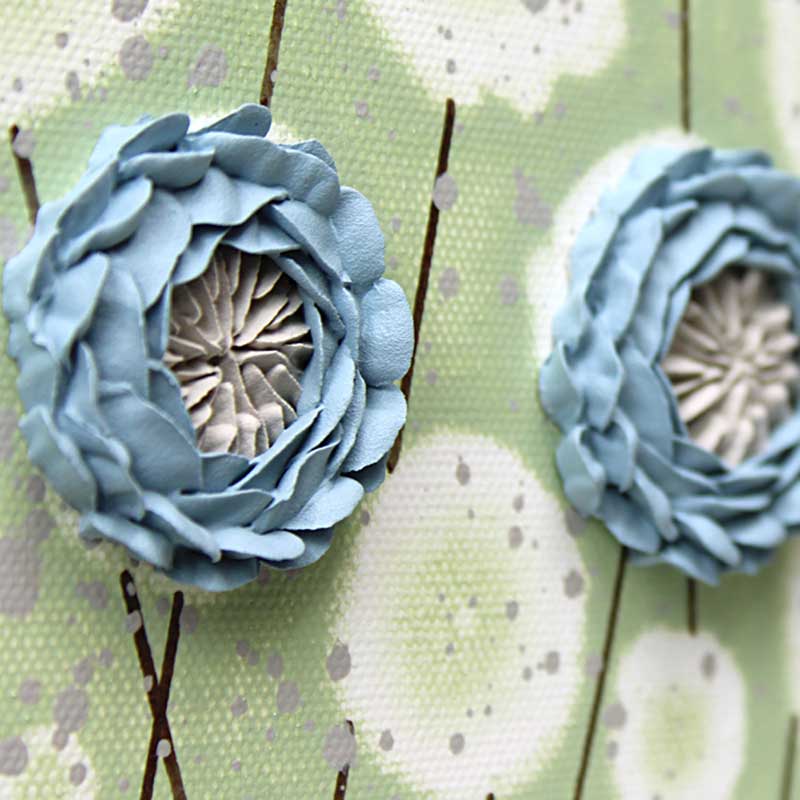 Painting Canvas Sizes
You can choose the painting size that fits best in your space from the canvas size chart.  See which canvas size will fit best in your nursery, living room, bedroom, or office. The most popular canvas sizes at Amborela are the triptych paintings that hang three canvases together as one.  If you find an Amborela painting you need in a different size, contact Bethany Ogle at Amborela for a size quote.
Painting Colors
You can see all the painting color options on the Amborela Color Chart. Choose the colors that coordinate best with your home decor. Then contact Bethany for a "made to order" painting in your color choices.  You can customize the colors for any painting at Amborela. However, fabric flowers and inked flowers have limited color options.
Amborela Wall Art Collections
It's easy to start a gallery wall with coordinating canvas art from the Amborela art collections.   Shop Amborela's most popular art collections shown below.  Or see more nursery art collections and wall art collections for the home.
Custom Amborela Paintings
You can choose colors from Amborela's color chart to customize your wall art. The most popular tree, flower and nursery designs are now available with easy custom order forms. Contact me if you need a different design from the Amborela shop made in your colors.
Learn More About Amborela Paintings
How to hang your Amborela painting
How to pack and store your Amborela painting
How to clean and care for your Amborela painting
How to frame your Amborela painting