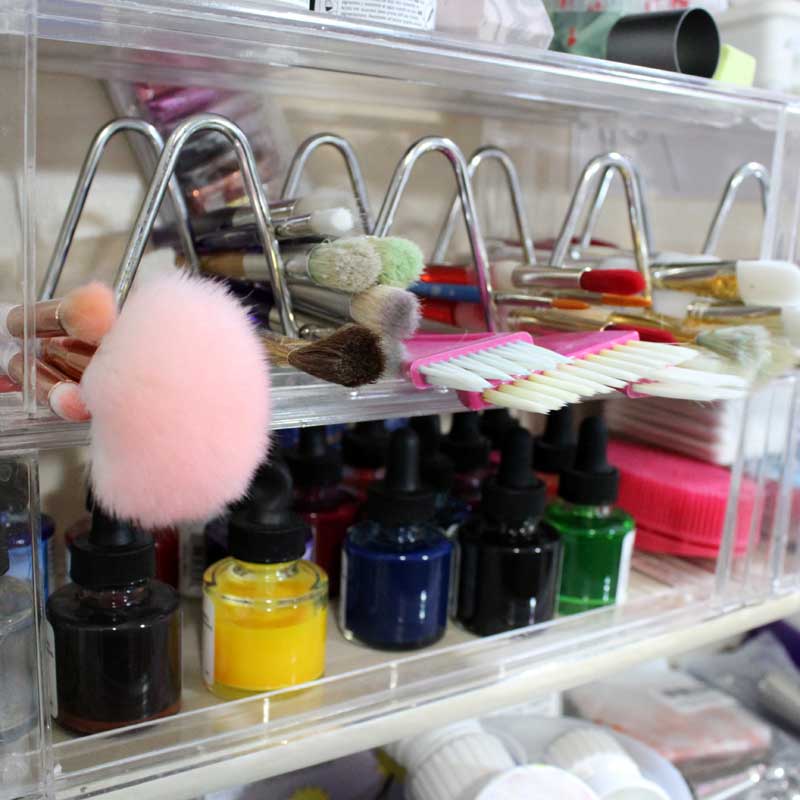 What kind of art do you do?
"I get asked this all the time. But I don't think there is one name for what I do. And wow! I only now realize I mix so many different techniques and mediums in my paintings. Some you may not of even heard of. Subtractive painting isn't exactly on the tip of my tongue either. But art evolves from trying new skills and playing with new messy and wonderful mediums. And 14 years of trying has begun to add up." 
Was it worth the years of practice to sculpt these gorgeous 3d flowers? Heck yeah! I still stand back in awe when a sculptural painting starts to come together. I form each flower petal in thick acrylic paint that hardens into a strong and durable mini sculpture permanently attached to the canvas.
Wax pigments let me create depth by stacking many translucent layers. Playing around with the beauty and rich color of wax pigments is one of my current projects. I've barely dipped my toe in, but I like the possibilities of this medium.
Dreamy colors mix together like only inks can do. The archival quality of India ink makes it a perfect addition to Amborela's keepsake artworks. I use inks to draw line art and in washes for vivid background.
Amborela's new impasto feathering technique creates a fuller dimensional look than the traditional impasto seen in Amborela's large sunflower paintings.
Fluid acrylics create an unpredictable beauty that you just can't replicate any other way. The paint is blown with an airbrush to move and mix colors in a way I only have limited control over. The upside is that every painting is truly a one of a kind. 
Alcohol Drop Acrylic Painting
The name sounds like I'm having a wine and paint party; sadly no. This technique is about dropping isopropyl into acrylic paint to create a watercolor look.  Simply adding water doesn't work. Alcohol is needed to break the polymer bonds allowing the paint to form soft edges. 
Old school screen printing by hand creates softly textured background patterns and overlays. 
These paintings require a lot of visual planning. The canvas is entirely covered in a layer of fluid acrylics and the image only begins to appear as I remove the paint letting the underlayers show through. It's like painting in reverse.
I'm Bethany Ogle, the painter behind all the canvas art at Amborela. I convert a lot of my paintings into repeating patterns for fabric, soft furnishings, and wallpaper. 
I work from a small studio in the USA where I'm surrounded by my garden, family, and for much of the time, snow. 
Join me on Instagram to see what's inpiring me from my flower beds, sewing projects for my kid, and my whimsical snow sculptures.