After trying out these buttery soft wax pigments by Kingart, I just had to find a way to incorporate this medium into my Amborela art collection. It is as fun as drawing with lipstick. It was so enjoyable to draw with the smooth texture and rich colors, that I'm already on my second set. After drawing basic outlines in wax pigment, I brush out petals with gloss medium to create a translucent halo effect that creates lovely depth to the artwork.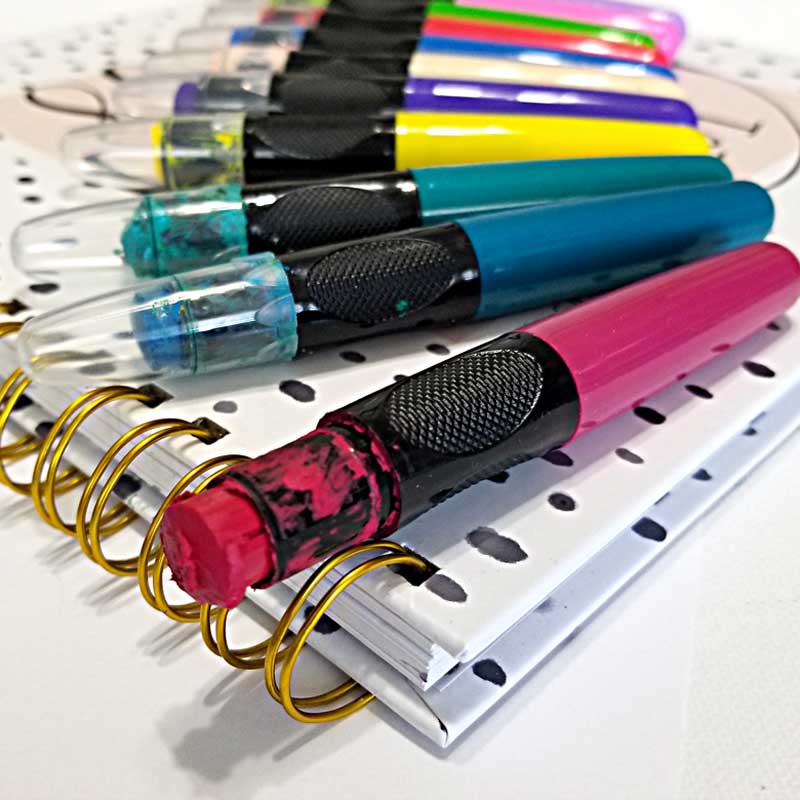 Set against the translucent painting of cactus leaves are shimmering cactus flowers that stand out from the canvas. The pink organza petals by Jujacrafts are eye catching with sparkling centers.
Warm with sunset tones, these richly colored poppies seem to glow. The background is mottled with metallic golden speckles. 
This vibrant tree is set against a speckled gradient of green to teal, the star flowers bloom with translucent petals in peach and magenta wax pigment. 
Rows and rows of ink bottles and stacks of paint line the walls of my little studio in Iowa, USA.  Join me on Instagram as I explore new art mediums I've collected. Because it's not hoarding if it's art supplies???