Inscription of husband and wife names with date of wedding encircled by wreath of wedding bands and sculpted flowers. Can be custom made in colors to match wedding, home décor, and wedding bands.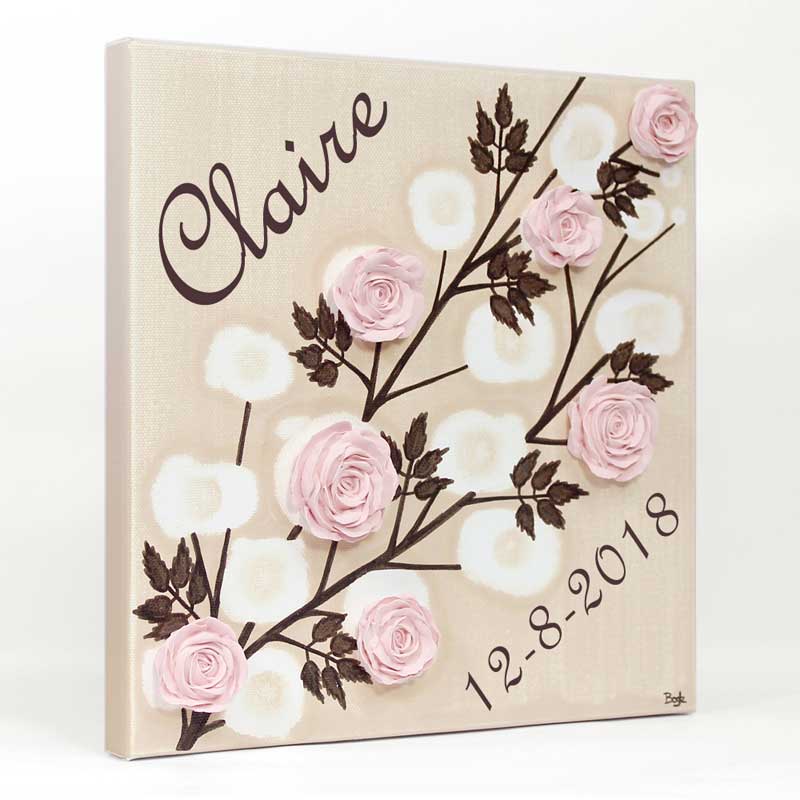 Inscription of baby's first name and birth date on opposite corners of sculpted roses. Can be custom made in colors to match baby's nursery.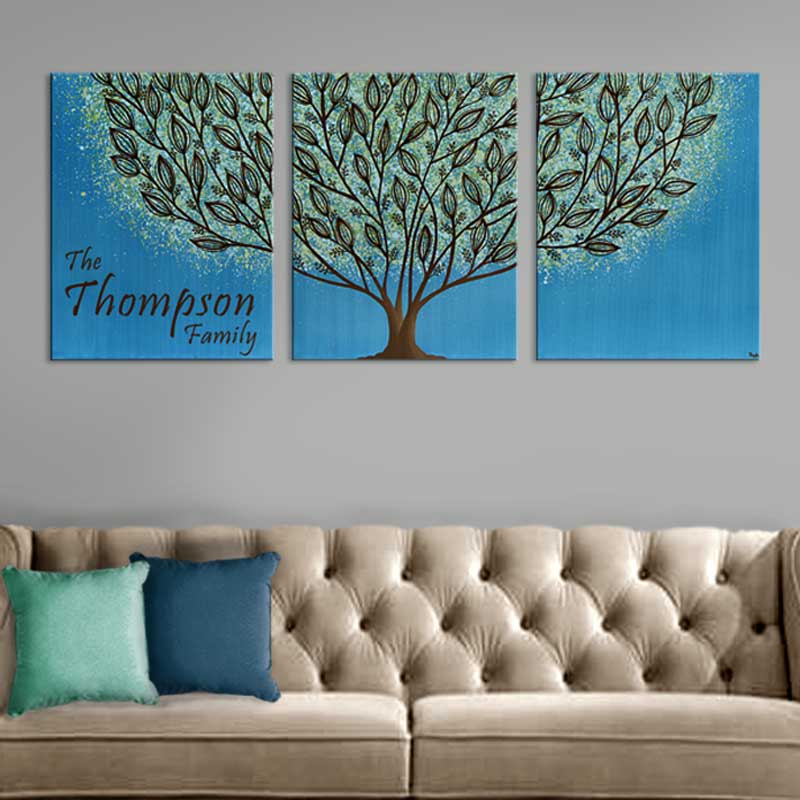 Personalize a tree painting with a family's name in the bottom corner. Add on inscriptions for the first names of family members hidden in the leaves or a heart with initials carved in the trunk.
A miniature artwork can be a great substitute for traditional wine or flowers when your hostess isn't a wine lover or has allergies. It's thoughtful, without going overboard.
Yep, you can party to celebrate your first dorm room, apartment or house. With limited amount of space in a dorm, a colorful but tiny artwork will feel right at home.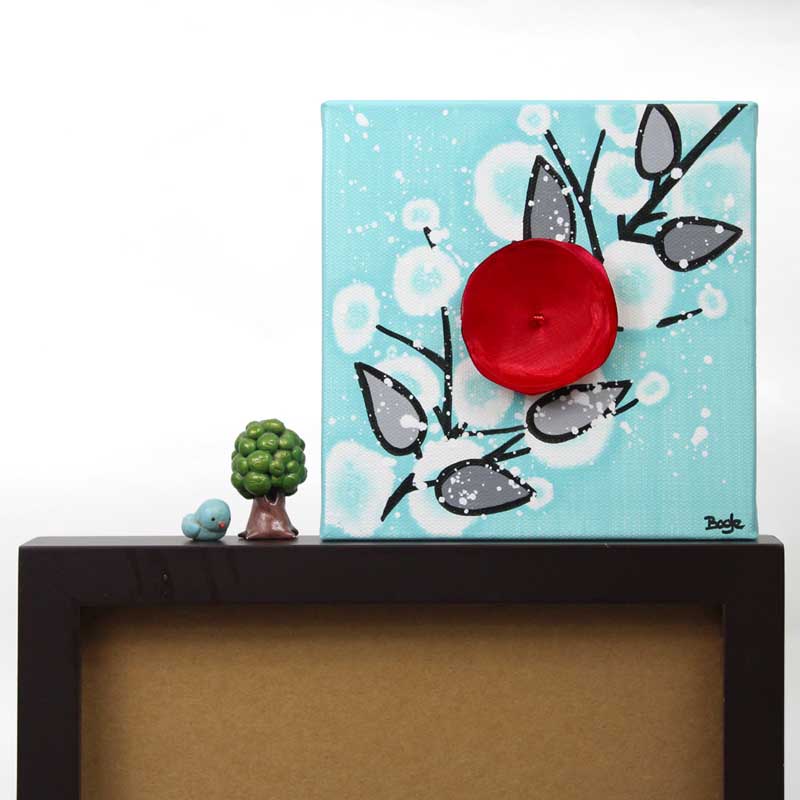 Brighten up your work buddy's cubicle with miniature artwork small enough for a cube office, but big on charm.
These miniature canvas paintings are perfect for cubicle decor for employee holiday gifts that can be customized to match your brand or in a variety pack of colors. You can even add an inscription with each employees initial. Ask for a quote to order bulk mini cubicle art.
Shop for Mother's Day gifts or your mom's birthday with these limited edition orchid paintings only available in Amborela's Etsy shop. Choose from 3 colorways.
Send a wrapped painting as a gift directly to the recipient. You can order gift wrapping service for any painting size that does not include an oversized 24″ X 36″ canvas. Oversized canvases require special packaging without fragile gift wrap to ship them safely.