Valentine's Day Gift Alternatives for 2023
Not every sweetheart can appreciate sweets for Valentine's Day. But this sweet canvas art is a symbol that you wanted to give a box of chocolates. With gold ruffled petals are hand-sculpted around a glass beaded heart.
These hand-sculpted flower bouquets are a great gift alternative to cut flowers for people with allergies. The best part is that the stay vibrant for many more Valentine's days to come. 
Check out a wider variety of paintings on sale for Valentine's Day in Amborela's Etsy shop. Save 20% on select Valentine gift artwork now through 2/14/2023. 
Gifts for your girlfriend that loves red roses, but doesn't love the allergies from cut flowers. Add an inscription of hand-painted initials on either side of a heart for a keepsake Valentine gift.
Valentine's Day at Home Ideas
Lots of us are still spending holidays at home instead of going out. A practical Valentine's day gift that can be used for a fun night in, could be the way to go this year. 
Cuddle up for a romantic movie night with Amborela's floral heart blanket in soft minky fabric.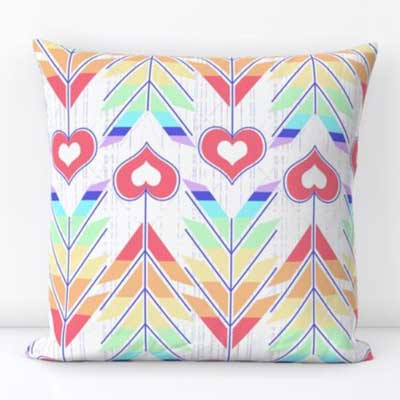 Have a pillow fight if your still a kid at heart. Just follow your arrow and let go of any stress this Valentine's day.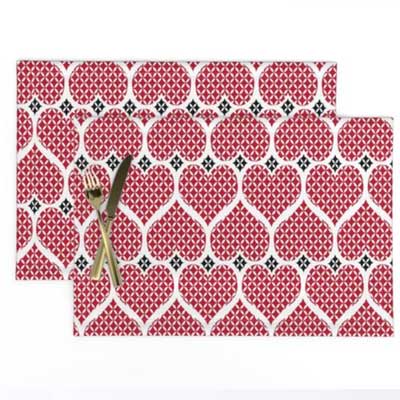 Make a special waffle breakfast for your Valentine and serve on Amborela's waffle heart placemats.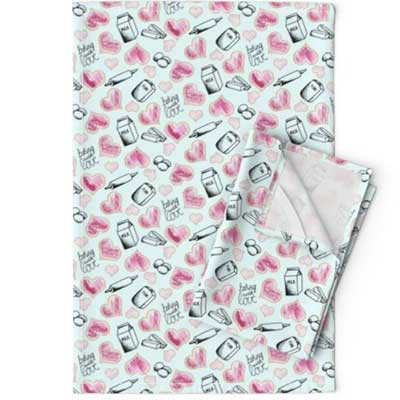 Bake up some Valentine treats with your sweetheart with Amborela's baking with love tea towels.
Choose from a variety of fabric prints for sewing a girl's dress for a father and daughter dance this Valentine season.