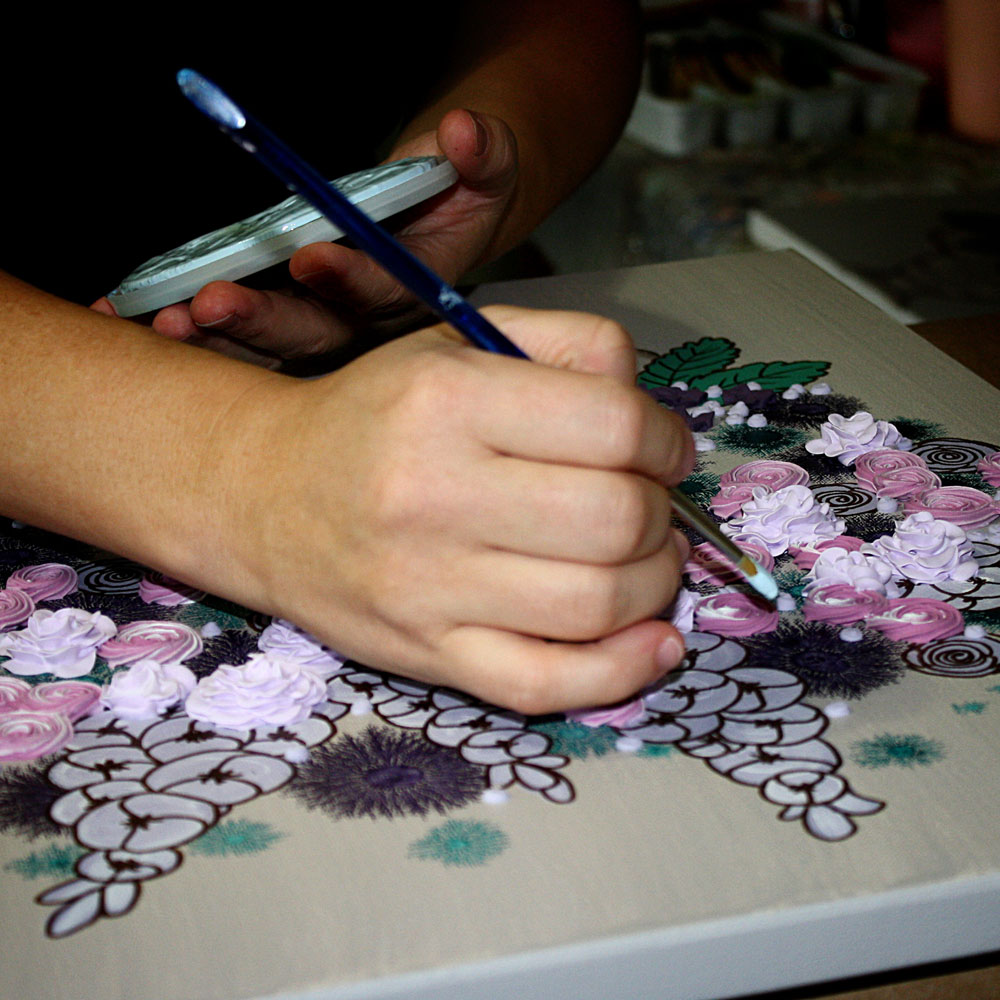 You can order a painting that isn't currently in stock, and have it made for you. After you place your order, it will take up to 2 weeks to create your painting before it is ready to ship. Then 2-3 business days for shipping. Let me know if you have a due date or are in a rush. I can give you a better estimate for a specific painting.
Because your painting is being made after you order, it's the perfect opportunity to customize the colors.  Start by choosing colors from the Amborela color chart.
There is no additional charge to change the color scheme of your painting when you use colors from the color chart. You can even have free swatches mailed to you.  Contact me with your color change request, and I will send you a link to a custom listing.
Need a Different Canvas Size?