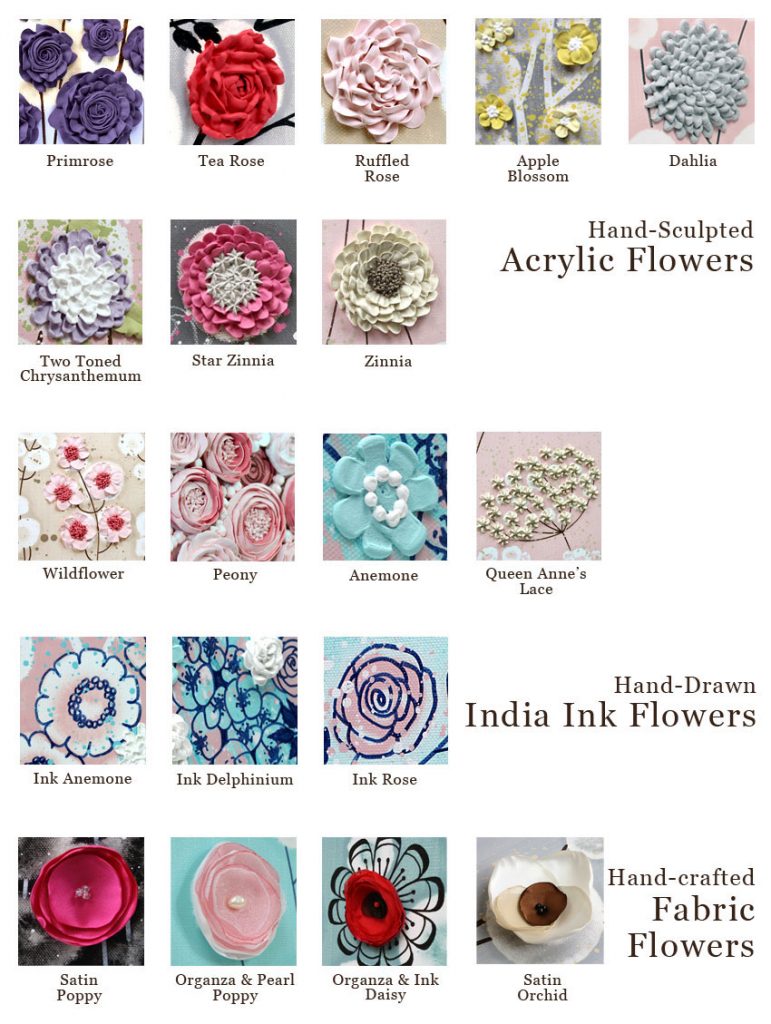 Choose the Hand-crafted Flowers for Your Custom Wall Art
Most of the 3d flowers on Amborela paintings are interchangeable. This means you can create a custom wall art painting by swapping out flowers on your favorite design with the flowers of your choice. Because each acrylic flower is hand-sculpted in thick paint, you can choose any of the paint colors from the Amborela color chart for the sculpted flowers. However, hand-crafted fabric flowers and India inked flowers have limited color options.
 Contact me to customize your wall art and get a quote.

*Satin and organza flowers are hand-crafted by Juja Crafts at www.jujacrafts.etsy.com.  All other flowers are hand-sculpted by artist, Bethany Ogle.