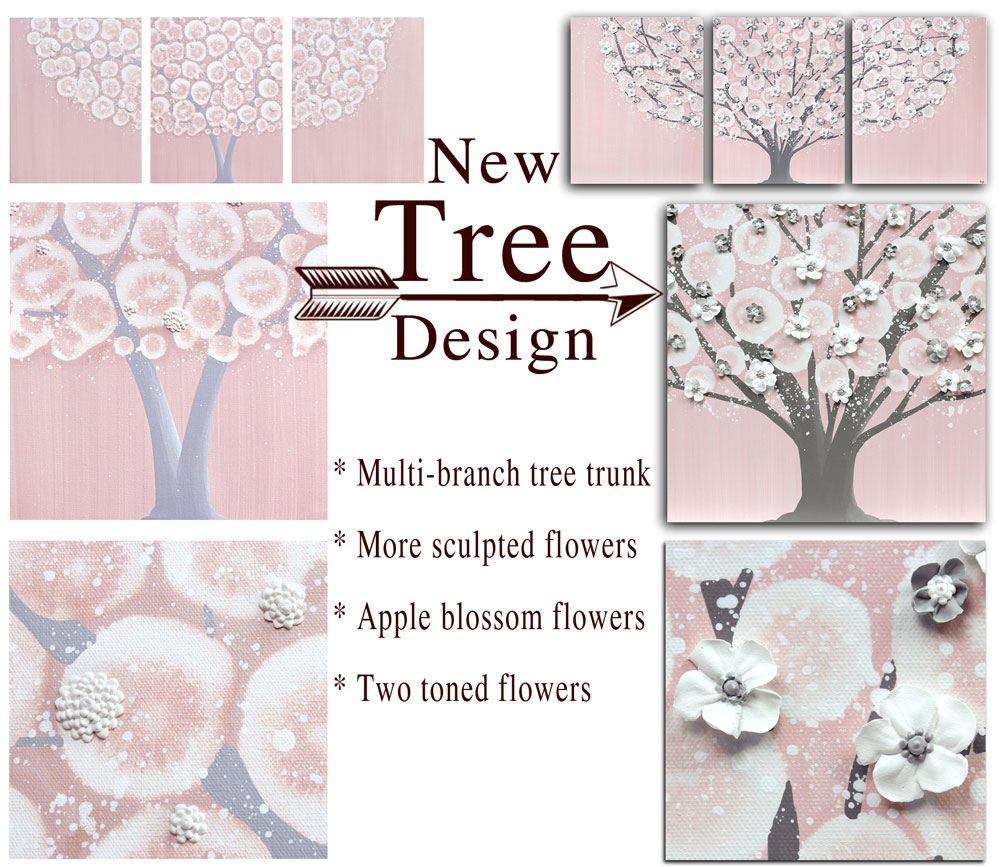 The new tree design was inspired by a springtime apple tree in full bloom.
New Tree Trunk with multiple branches typical of an apple tree shape instead of only two branches
New Flower Shape with five petals of an apple blossom are hand-sculpted in two colors instead of one.
More Sculpted Flowers for a spring tree in full bloom. The new tree design has three times more sculpted flowers than the old tree design.
The old tree designs that were on sale are now sold out in Amborela's Etsy shop.  All the tree paintings are now available in the new style.
Save
Save
Save