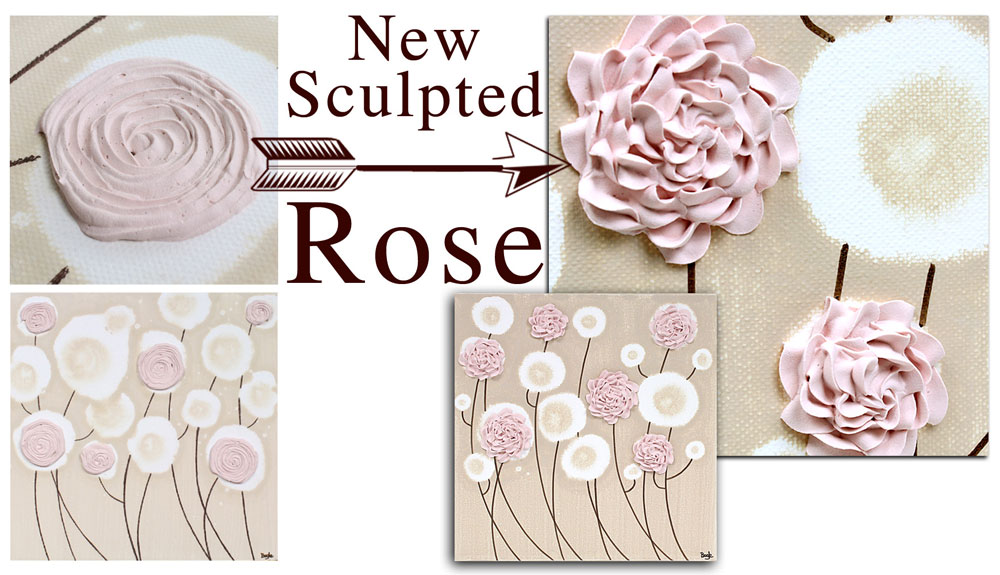 Amborela's popular rose paintings are now better than before. Each 3d rose on the painting is now hand-sculpted with ruffled petals to create a fluffy style rose. In addition, these new roses will be available in new colors. You can also request a "made to order" rose painting in a color combination to match your decor. Choose your colors from the Amborela color chart.
New Roses are Now Available in:
Paintings with the discontinued rose are now sold out.
Save
Save
Save
Save