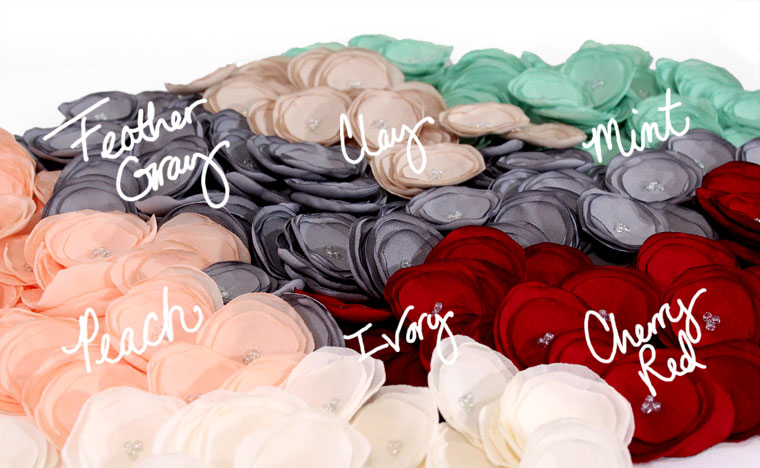 New flowers just arrived from JujaCrafts. They're gorgeous!
The amazing shop owner at JujaCrafts helped me find 6 new flower colors to match Amborela paint colors.
Feather Gray
Clay
Mint
Peach
Ivory
Cherry Red
The fabrics are an opaque crepe that has a luxurious texture. Each flower is hand-crafted by Jujacrafts with three fabric petals and glass beads. I then sew the flowers onto my hand-painted canvas art.
New Wall Art Designs Coming Soon
These new colors will be used in the new wall art collections I'm designing for the home. In the meantime, you can order a "made to order" painting with the new flower colors.