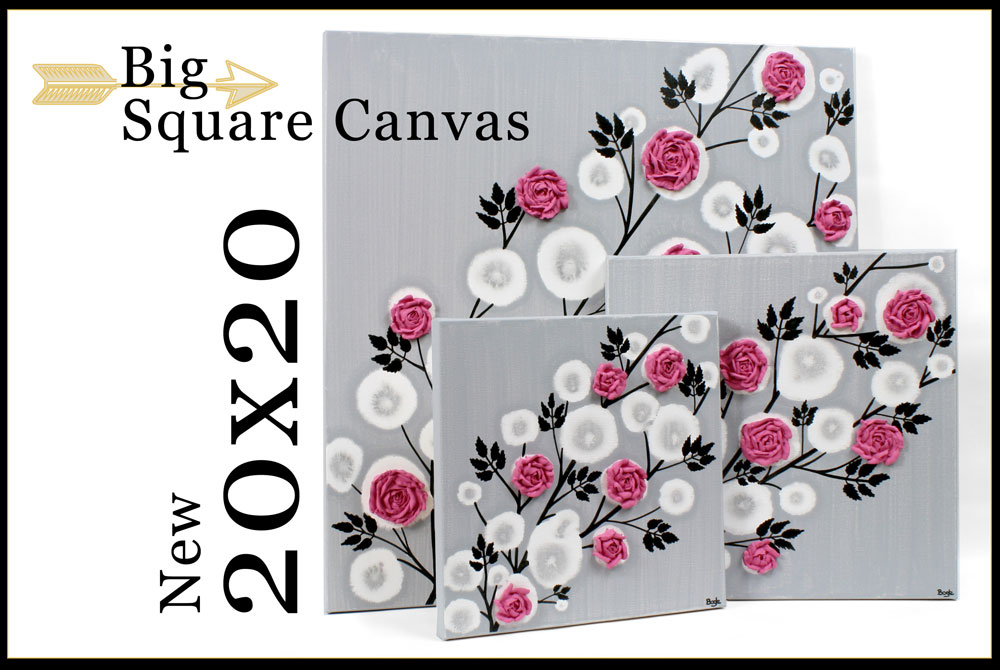 Now you can get Amborela square art in a bigger size!
The new 20X20 canvas is now available on select rose paintings. More designs will have the 20X20 option available in 2017.
Contact me to see if your favorite design can be adapted to a 20X20 size as a "made to order".  It takes up to two weeks to make a "made to order" painting.
Save