Amborela & Juja Crafts
This beautiful Amborela painting wouldn't be complete without the hand-crafted fabric flowers by Juja Crafts.  Amborela met Juja Crafts through Etsy and inspiration struck to combine talents.
After Juja Crafts creates the flowers in organza, crepe, or satin, they are then sewn onto the canvas artwork by artist, Bethany Ogle, to complete the unique 3D flower painting.
In 2017, Jujacrafts found 7 more fabric colors to match Amborela paint colors!  If you need a flower color not shown in the fabric flower chart, you can still choose a sculpted flower for your custom art.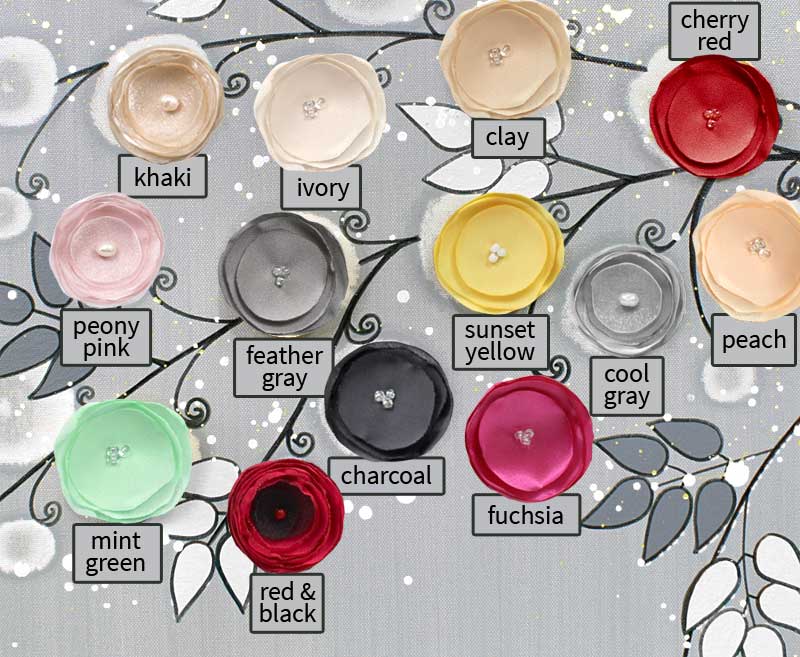 Custom Flower Art
Most of the 3d flowers on Amborela paintings are interchangeable. Contact me for a custom painting today!