Save 15% on select canvas art for keepsake Valentine gifts. Sale ends 2/11/22. Shop the sale!
Not every sweetheart can appreciate sweets for Valentine's Day. But this sweet canvas art is a symbol that you wanted to give a box of chocolates. With gold ruffled  petals surrounding a glass beaded heart.
Sculpted flowers stay vibrant for many more Valentine's days to come. 
Valentine's Day at Home Ideas
Lots of us are still spending holidays at home instead of going out. A practical Valentines day gift that can be used for a fun night in, could be the way to go this year. 
Cuddle up for a romantic movie night with Amborela's floral heart blanket in soft minky fabric.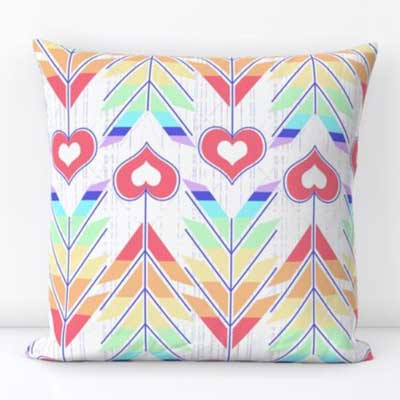 Have a pillow fight if your still a kid at heart. Just follow your arrow and let go of any stress this Valentine's day.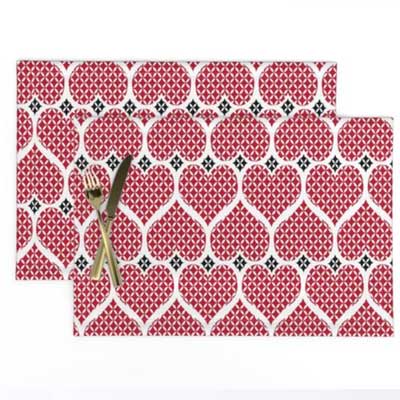 Make a special waffle breakfast for your Valentine and serve on Amborela's waffle heart placemats.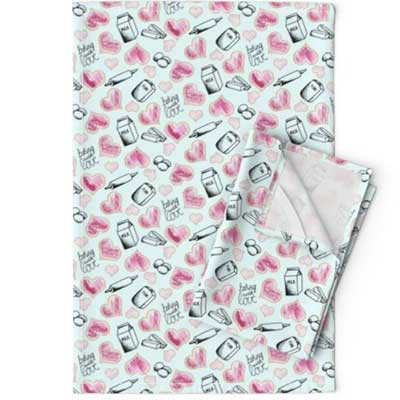 Bake up some Valentine treats with your sweetheart with Amborela's baking with love tea towels.
Gifts for the gal that just got a new or even first place on her own.  Help brighten up her day and home with cheerful art. Because friendships are worth celebrating too.
Gifts for the girlfriend that loves the tradition of red roses, but doesn't love the allergies or tossing out cut flowers. Add an inscription of hand-painted initials on either side of a heart for a keepsake Valentine.