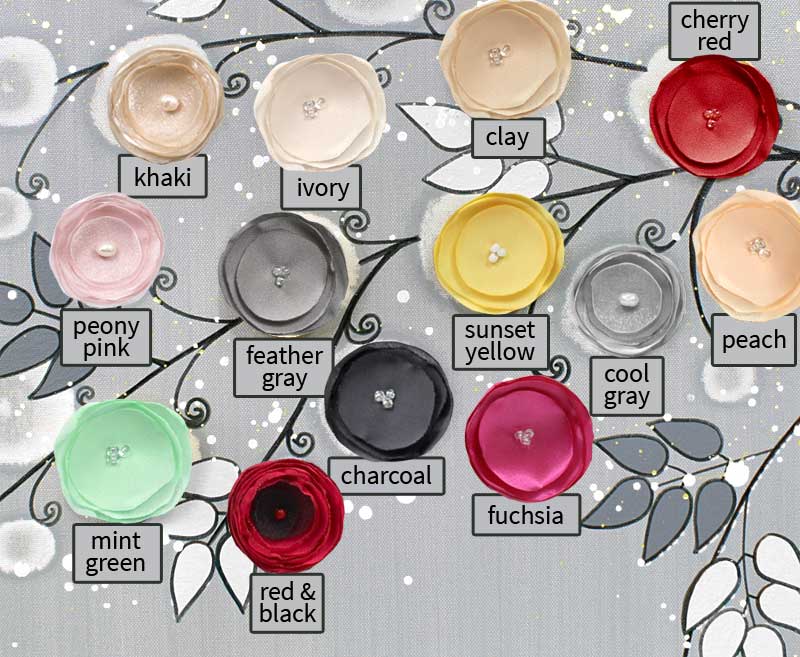 Hand-crafted Fabric Flowers
Each fabric flower at Amborela is hand-crafted by Juja Crafts, then sewn onto the canvas painting. Materials used to craft the flowers include: organza, crepe, satin, glass beads, and freshwater pearls.
Custom Wall Art
Most of the 3d flowers on Amborela paintings are interchangeable. You can customize your wall art by switching the flowers on an existing Amborela painting for one of the fabric flowers on the chart above. Learn more about custom wall art or contact me for a custom painting today!
Fabric flowers have limited colors. If you need a flower color not shown in the chart, choose a sculpted flower for your custom art.